Ruach HaYam Shabbaton Retreat November 15, 2014
What is the Ruach HaYam Shabbaton? One of last year's participants describes it as:
 Creating a midrash at Lunch! Telling Stories! Smashing Boundaries! Davening in a Queer Space!
Ruach HaYam, in partnership with Congregation Am Tikva, and with the co-sponsorship of Congregation Eitz Chayim and Keshet, is presenting our second full day Shabbat retreat for LGBTQ Jews and friends and family on November 15, 2014, from 9:30am to 7:30pm.  Retreat is directed by Penina Weinberg and will be held at Congregation Eitz Chayim, 136 Magazine Street, Cambridge, MA 02139.
We also invite you to join Congregation Eitz Chayim for Kabbalat Shabbat services on Friday, November 14 at 7pm.  We will be honoring Transgender Day of Remembrance with Shana Aisenberg as a featured speaker.
PRE-REGISTRATION IS REQUIRED
REGISTER BY SCROLLING BELOW or FOLLOW THIS LINK
View comments from last year's Retreat here!
Refresh your spirit and make new friends in this fabulous day of egalitarian davening, creative and thoughtful workshops, and delicious kosher food.  We close out the Shabbat retreat with Havdalah and community meal.
Ruach HaYam is the Spirit of the Sea – is Miriam, Moses, and the mixed multitude, for the first time crossing over, transcending boundaries.
We are Jews (and friends and family) of all gender identities and expressions, rearranging and transcending our boundaries.  Ruach HaYam also calls to mind how near we are to the sea in New England.
Please join our event on facebook and/or become a member of Ruach HaYam group to stay in touch throughout the year.

Schedule for November 15, 2014
(see below for faculty and leader biographies)
9:30 am to Noon – Led by members of Congregation Am Tikva with chants led by Shana Aisenberg.  Siddur for Shabbaton prepared by Marvin Kabakoff and Penina Weinberg.  D'var Torah given by Laurie Shapiro.
Noon to 1:30 pm
1:45 to 3:00 – Laurie Wolfe.  Laying it All Out…..Seeing Our Relationships to Groups and People in our Lives.  Talk (with Participation!) and Activities.
We are in association with one another, and may also be in social groups; family/ies, communities, organizations, associations, etc. They show up in social networking and email contacts as labels, but we rarely get the opportunity to see them at once. We will start out by discussing the different communities we have in our lives or would like to and then spend time putting them in perspective by placing them on a personal map. In doing this we will have a picture that can help us see where we are and who we are, and perhaps notice things we'd like to change or come up with a new destination.
3:00 to 3:30 – Mimi Yasgur. Time for a 7th inning stretch! Loosen those muscles and take a moment… We'll do some simple stretching and breathing, and we'll get your circulation flowing for the next activity!

3:45 to 5:15 – Marla Brettschneider  The Jewish Phenomenon in Sub-Saharan Africa: Multiple and Conflicting Discourses
In Sub-Saharan Africa there is a shift so far reaching it can only be called a phenomenon.  Millions of people are exploring their relationships to Jewishness, Judaism, Jewish texts and the history of the Jewish people.  Many do not know that they are part of any broader phenomenon than their own, or own communities', journeying.  We will look at this movement in a spirit of appreciation and curiosity and ponder how we may be more accepting and open to the vibrancy of Jewishness, our cousins and neighbors, and life itself.  We will consider how this diverse and multi-level movement can inform our queerly diverse and multi-level lives.
5:30 to 5:45- Havdalah (

Halachic

Havdalah

5:13pm)

and Closing Circle
– Mimi Yasgur
6:00  – Meal/ Melave Malka
Penina Weinberg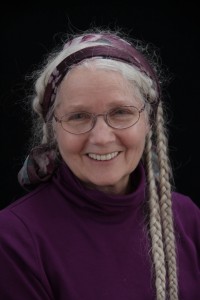 Penina Weinberg is an independent biblical scholar who
is President Emeritus of Congregation
Eitz Chayim,
and on the board of
Organic Tora
h.
 Her Masters Degree at Hebrew College concentrated on women-centered readings of biblical texts. Current studying and teaching focus a queer lens on the intersection of gender and power in the Hebrew Bible.  Penina
teaches
in Boston area synagogues, and often leads workshops for Nehirim and
Keshet
. This is her second year as Retreat Director.
Congregation Am Tikva
Congregation Am Tikva
, since 1976,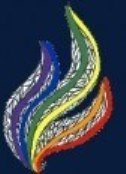 has been providing a safe and welcoming space for GLBT Jews in the Boston area to pray together and to socialize. It created its own gender-neutral prayerbooks and customs for Friday evening services, the high holidays, and special events, such as the Erev Pride Liberation Seder. Am Tikva is a mixture of genders and sexualities who come from a variety of Jewish backgrounds. The services reflect that variety. Am Tikva offers two Friday evening services a month, one more contemporary and one more traditional, as well as High Holiday services and celebrations of other queer and Jewish holidays.
Shana Aisenberg
Shana Aisenberg
is an acoustic musician, singer,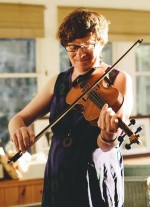 composer, songwriter and writer. She has metamorphosed many times throughout her career, both artistically and personally. Shana plays diverse styles from traditional Appalachian, Celtic and New England contradance music to eastern European Klezmer, Balkan, blues and jazz. She plays a wide array of stringed instruments including fiddle, mandolin, bouzouki, acoustic guitar, 5 string banjo, fretted dulcimer, ukulele, and Middle Eastern frame drums. Shana performs with Beverly Woods in the duo String Equinox. Shana's unique life journey greatly informs all her activities, from teaching and performing music, her writings on gender, to her spirituality and community building.
Marla Brettschneider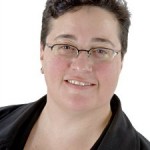 Marla Brettschneider is Professor of Political Philosophy at the University of New Hampshire with a joint appointment in Political Science and Women's Studies. She is founder and past Coordinator of Queer Studies and has long been serving as Coordinator of Women's Studies. Marla has written widely on Jewish politics, queer and other diversity matters. Her most recent book
The Family Flamboyant: Race Politics, Queer Families, Jewish Lives
(SUNY 2006) won an IPPY (Independent Book Publishers Award) in the GLBT category.
Marvin Kabakoff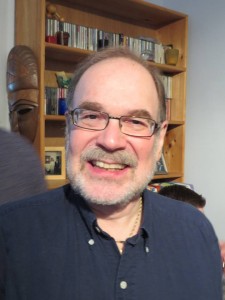 Marvin Kabakoff graduated from Brandeis and received a Ph.D. in history from Washington University-St. Louis.  He has long been employed as an archivist with the National Archives and Records Administration at their regional facility in Waltham, and is an adjunct in the Simmons LIbrary School.  Marvin attended a community Hebrew school and Hebrew High School in New Haven, and has been a long-time service leader at Am Tikva.
Laurie Shapiro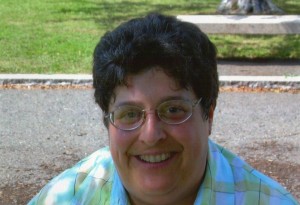 Laurie Shapiro is a graduate of Brandeis University and Hebrew College. Laurie enjoyed leading services with Marvin, Henry and other members of Am Tikva in decades past. Laurie has been a religious school director and teacher for more than twenty years. Congregation Eitz Chayim is her current spiritual home.
Laurie Wolfe

Laurie Wolfe (Liora) is a writer/performer, speaker/trainer and social activist. She has served on one board and in numerous committees, panels, training and speaking gigs with SpeakOut Boston, the Bisexual Resource Center, Keshet, the Massachusetts Transgender Political Coalition and on her own. Her writings have appeared in Bi Women and The Pride Haggadah. You can catch her latest act about the trials and tribulations of being born in the right body in Bilicious Boston on December 5
th
and 6
th
at Club Café. (
http://www.biliciousproductions.com/Home.html
for more details