Ruach HaYam invites you to a full day Shabbat retreat
for LGBTQ Jews and friends and family in Cambridge, MA
Our theme for this year is "Full Spectrum Judaism: the Gift of the Rainbow"
Refresh your spirit and make new friends in this fabulous day of egalitarian davening, creative and thoughtful workshops,
and delicious kosher food!

Ruach HaYam, in partnership with Congregation Am Tikva, and with the co-sponsorship of Congregation Eitz Chayim and Keshet, is presenting our third annual full day Shabbat retreat for LGBTQ Jews and friends and family.
October 17, 2015, from 9:30am to 7:30pm at Congregation Eitz Chayim, 136 Magazine Street, Cambridge, MA 02139
We also invite you to join Congregation Eitz Chayim for Kabbalat Shabbat services on Friday, October 16, 2015.

PRE-REGISTRATION IS REQUIRED
REGISTER  HERE
View comments from previous Retreats here!
Ruach HaYam Ruach HaYam welcomes queer Jews, friends, allies, family, and interfaith connections to our events. We organize short and all day Shabbat events, as well as queer Jewish text studies in the Boston area through out the year.  We worship without a mechitza, with acoustic music only, and with our own siddur. Services are warm, meaningful, collaborative, lead to deepening of friendships, and are simply fabulous. Full day Shabbat retreats include scholarly and experiential workshops and plenty of time to schmooze.
Please join our EVENT on facebook and/or become a member of Ruach HaYam FB GROUP or Meetup GROUP to stay in touch throughout the year.
Schedule for October 17, 2015
(see below for faculty and leader biographies)
9:30 am to Noon – Led by members of Congregation Am Tikva.  Siddur for Shabbat morning prepared by Marvin Kabakoff and Penina Weinberg.
Noon to 1:30 pm
1:45 to 3:00 – Penina Weinberg. Full Spectrum Judaism: The Gift of the Rainbow.  What actually is the gift of the Rainbow?  We'll look at Parashat Noach and selected other texts and see if we can determine what the gift might be.  Interactive discussion for all levels of text learners.

3:15 to 3:45 – Mimi Yasgur. Time for a 7th inning stretch! Loosen those muscles and take a moment… We'll do some simple stretching and breathing, and we'll get your circulation flowing for the next activity!

4:00 to 5:15 – Rachie Lewis. The Flood, Climate Change and Questioning Authority.  Challenging our institutions has been a common thread throughout the Jewish textual tradition. In this session we will look at the implications of our weekly parsha on the current problem of climate change and seek guidance from our text in how we challenge the current systems standing in the way of progress
5:30 to 7:00 – Meal/ Melave Malka,
7:00 Havdalah and Closing Circle – Jeremy Sher
Penina Weinberg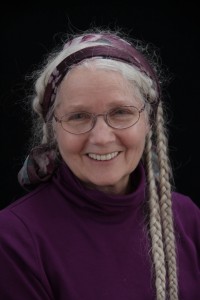 is an independent biblical scholar who is President Emerita of Congregation
Eitz Chayim
in Cambridge, MA. and the founder of Ruach HaYam.  Her studying and teaching focus a queer lens on issues of gender, power, and identity in the Hebrew Bible. Penina
teaches
in Boston area synagogues, and has led many workshops for Nehirim and
Keshet
.  This is her third year as Ruach HaYam retreat director.
Congregation Am Tikva
,
since 1976,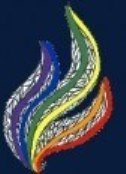 has been providing a safe and welcoming space for GLBT Jews in the Boston area to pray together and to socialize. It created its own gender-neutral prayerbooks and customs for Friday evening services, the high holidays, and special events, such as the Erev Pride Liberation Seder.
Am Tikva
is a mixture of genders and sexualities who come from a variety of Jewish backgrounds. The services reflect that variety. Am Tikva offers two Friday evening services a month, one more contemporary and one more traditional, as well as High Holiday services and celebrations of other queer and Jewish holidays.
Faculty and Leaders

Marvin Kabakoff
graduated from Brandeis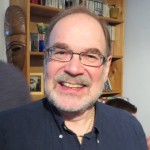 and received a Ph.D. in history from Washington University-St. Louis.  He is recently retired as an archivist with the National Archives and Records Administration at their regional facility in Waltham, and is an adjunct in the Simmons Library School.  Marvin attended a community Hebrew school and Hebrew High School in New Haven, and has been a long-time service leader at Am Tikva.
Rachie Lewis
has lived in Boston for 4 years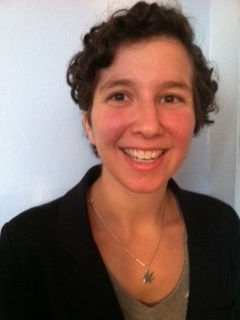 and works with local synagogues on social justice issues. In her spare time, she loves learning and travels between different progressive and traditional communities to meet all of her social and spiritual needs, but hopes that some day, those needs will be met in one place!
Jeremy Sher
is a student for rabbinic ordination of Rabbi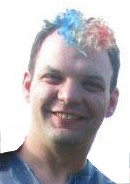 Natan Margalit.  He is a Master of Divinity candidate at Harvard Divinity School, where he was honored with the Ministry Fellowship, as well as the Frederick Sheldon Traveling Fellowship for a year of research in Israel, which he just completed.  Author of the upcoming new book
A Jewish Approach to Nonprofit Governance
(Chaim Mazo Publishers), Jeremy has served on eight boards and in numerous other volunteer roles over 20 years of service.  He lives in Cambridge and is a certified mediator, MBTA busker, and avid cyclist. See his website, ThisIsJudaism.net
Mimi Yasgur, M.A.
, is an expressive arts therapist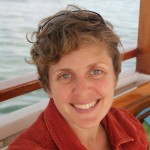 and  mental health counselor. She is the Senior Services Clinician and group therapist at the New England Center for Homeless Veterans. She enjoys integrating her passions for art, Judaism, and spirituality to create vibrant community.