Ruach HaYam, in partnership with Congregation Am Tikva, invites you to our fifth annual full day Shabbat retreat for LGBTQ Jews and friends and family.
November 18, 2017, from 9:30am to 7:30pm at Congregation Eitz Chayim, 136 Magazine Street, Cambridge, MA 02139.
Ruach HaYam Facebook          Subscribe to newsletter
Eitz Chayim is 15 minutes walk from Central Square.  There will be a parking consideration in effect so that you may park within a couple blocks of the synagogue.   Eitz Chayim has a ramp entry and accessible and all gender bathrooms.
Refresh your spirit and make new friends in this fabulous day of egalitarian davening, creative and thoughtful workshops,and delicious kosher food!


Ruach HaYam Ruach HaYam welcomes queer Jews, friends, allies, family, and interfaith connections to our events. We organize short and all day Shabbat events, as well as queer Jewish text studies in the Boston area through out the year.  We worship without a mechitza, with acoustic music only, and with our own siddur. Services are warm, meaningful, collaborative, lead to deepening of friendships, and are simply fabulous. Full day Shabbat retreats include scholarly and experiential workshops and plenty of time to schmooze. Although Ruach HaYam speaks with a queer Jewish voice, we welcome persons of all gender and faith identities. We are friendly to beginners.
Schedule for Retreat 
(see below for faculty and leader biographies)
Services
9:30 am to Noon.   Service Leader Marvin Kabakoff.  Song Leader Shana Aisenberg. Darshan Ezra Rose Greenfield.  Ruach HaYam Siddur assembled by Marvin Kabakoff and Penina Weinberg
Lunch
Noon to 1:30 pm
Workshops
1:45 to 3:00 – Sacha Mankins. Hagar in Yiddish Poetry. Sacha will present side-by-side Yiddish and English versions of three poetic interpretations of the story of Hagar, two of them by Itsik Manger and one by Rajzel Zhychlinsky, along with brief bios of the poets. We will then discuss the differences between the poems, their perspectives, how they reinterpret the story from Tanakh for the contexts in which they were written, and how they speak to us in the context in which we're reading them.
3:15 to 3:45 – Time for a 7th inning stretch!  Walk or exercise!
4:00 to 5:15 – Marla Brettschneider. Jewish Feminism and Intersectionality.  Lots of people have heard the term intersectionality and aren't sure what it means. Many folx think they have never heard it, but once they pay attention, they will realize they are hearing it often. What is intersectionality actually, how it is related to Judaism, to feminism, to queer studies? How does exposure to these ideas support and enhance our spiritual journeying?  Expect deep teaching and a lively discussion!
Closing
5:30 – Havdalah – Rabbi Yaakov 'Trek' Reef
Following Havdalah – Meal/Melave Malka
Retreat Director
Penina Weinberg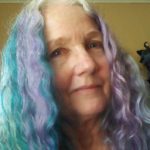 is an independent biblical scholar and the founder of Ruach HaYam. Penina is President Emerita of Congregation
Eitz Chayim
in Cambridge, MA, where she is a frequent lay leader.  Her studying and teaching focus a queer lens on issues of gender, power, and identity in the Hebrew Bible. Penina
teaches
in Boston area synagogues, and has led many workshops for Nehirim and
Keshet
.  This is her fifth year as Ruach HaYam retreat director.
Partner Organization
Congregation Am Tikva
,
since 1976,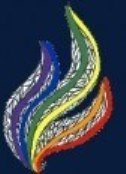 has been providing a safe and welcoming space for GLBT Jews in the Boston area to pray together and to socialize. It created its own gender-neutral prayerbooks and customs for Friday evening services, the high holidays, and special events, such as the Erev Pride Liberation Seder.
Am Tikva
is a mixture of genders and sexualities who come from a variety of Jewish backgrounds. The services reflect that variety. Am Tikva offers two Friday evening services a month, one more contemporary and one more traditional, as well as High Holiday services and celebrations of other queer and Jewish holidays.
Faculty and Leaders
banjo, ukulele, dulcimer, piano, percussion; and diverse styles including Appalachian, Celtic, New England contradance, Eastern European Klezmer, blues, jazz and classical. Shana has performed nationally; has recorded numerous albums; has written music instruction books; taught at workshops and festivals nationwide, and teaches private students and group classes locally. She is the Music Director at Unitarian Universalist Fellowship of the Eastern Slopes (UUFES) in Tamworth NH.
Visit Shana online at
shanasongs.com.
Marla Brettschneider
is Professor of Political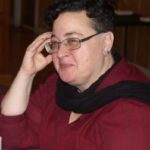 philosophy with a joint appointment in Women's Studies and Political Science at the University of New Hampshire. She is founder and past Coordinator of Queer Studies and long served as Coordinator of Women's Studies. Marla has written widely on Jewish politics, queer and other diversity matters. Her book
The Family Flamboyant: Race Politics, Queer Families, Jewish Lives
(SUNY 2006) won an IPPY (Independent Book Publishers Award) in the GLBT category, and she is co-editor of the new
LGBTQ Politics:A Critical Reader
. She will present from her recent book 
Jewish Feminism and Intersectionality
.
Ezra Rose Greenfield
 is an artist and educator.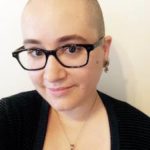 (BFA '09 RISD, M.Ed. '12 Lesley University) living in the Boston area and teaching with community-based youth advocacy organizations. Her work explores themes of memory, mythology, personal symbolism and storytelling. Raised in Reform congregations in the midwest, Ezra is redefining and reconnecting to Judaism as an adult with a focus on integrating queer and trans identity with Jewish magic, mysticism and spirituality.
Marvin Kabakoff
graduated from Brandeis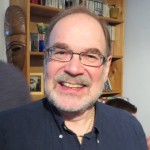 and received a Ph.D. in history from Washington University-St. Louis.  He is recently retired as an archivist with the National Archives and Records Administration at their regional facility in Waltham, and is an adjunct in the Simmons Library School.  Marvin attended a community Hebrew school and Hebrew High School in New Haven, and has been a long-time service leader at Am Tikva.
Sacha Mankins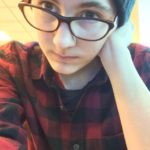 is a part-time librarian-archivist, part-time history student, and part-time stepparent to a family of miniature goats (the symbolic companion animal of Yiddish culture). When not sorting through dusty synagogue archives, Sacha writes fantasy fiction for queer and trans teens. Raised in a secular Christian family, Sacha officially converted to Judaism in April 2017 after three years of study, and spent the summer of 2017 in Manhattan in the YIVO Institute's Uriel Weinreich summer program in Yiddish language, literature and culture.
Rabbi Yaakov 'Trek' Reef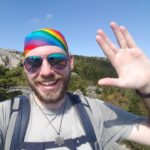 walks in the world as a spiritual teacher and is a regionally recognized speaker, serving as a frequent guest in the pulpit at synagogues, churches, and meeting houses throughout the Northeast. He has also led workshops and classes for the Adamah Farm Fellowship, Star Island Natural History Conference, Elat Chayyim Center for Jewish Spirituality, Keshet Boston, Hillel House at Boston University, and Seaside Yoga Retreat Center in Oregon.  For three years Trek served as a retreat director and the program manager at the Isabella Freedman Jewish Retreat Center in Falls Village, Connecticut. In 2016, he completed a pilgrimage along the storied Appalachian Trail, taking approximately five million steps over 2189.1 miles between Georgia and Maine to find a deeper connection to the awe-inspiring natural world.